Targeted

Protein
Degradation
[ News ]
2021.06.30

UBiECNE successfully completed the 1st close of the seed round.
2021.06.17
2021.06.17
2021.03.31

UBiENCE has completed its role as a supporting company for ACT-MS with NIHS.
2021.03.30
2020.09.11
2020.08.26
2020.08.10
2019.11.15
2019.10.16
Our Science
SNIPER: Specific and Non-genetic IAP-dependent Protein ERaser
IAPs are frequently overexpressed in tumor cells,
which is involved in resistance to tumor therapy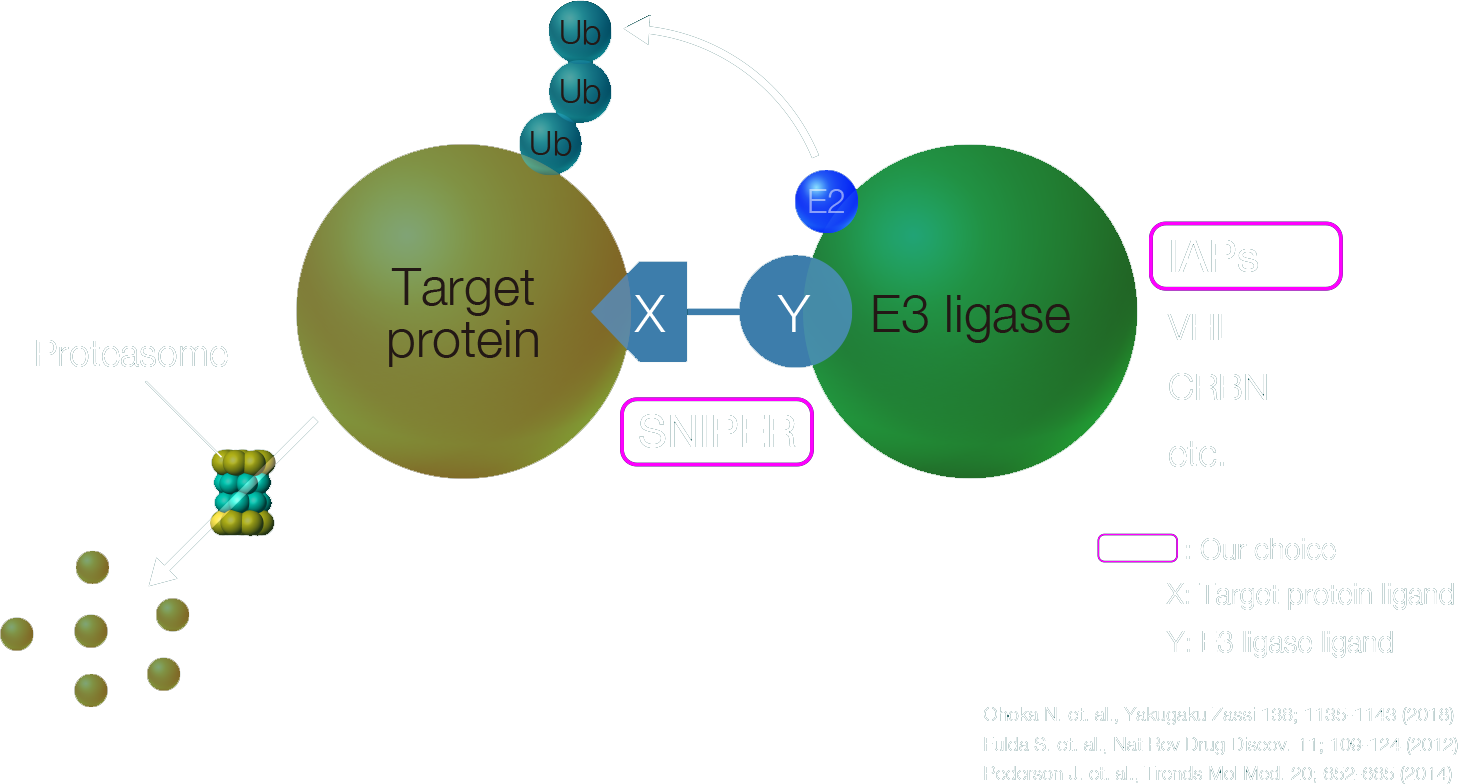 Company Overview
Name

UBiENCE Inc.
Address

8F Nihonbashi Life Science Building7 1-9-10 Nihonbashi-horidomecho, Chuo-ku, Tokyo 103-0012, JAPAN
Business Summary

Discovery and Development of Pharmaceutical Compounds
Established

April 20, 2018
Capitalization

227,320,000Yen
Employees

3
URL

https://www.ubience.com/
Fiscal Year

December
Board of Directors

President Yasuhiro IWATA

Director Nobuyuki TAKAHASHI

Director, Co-founder Hirobumi TAKEUCHI
Company Auditors

Atsuko SUYAMA